It's inevitable that at some point, everyone is in desperate need of a day off. No doctor's appointments, no nitty gritty reasons for the day. Some call it a mental health day. Let me tell you, I don't know what it is, but I've been longing for one for months. So, I put in my request and I got myself a day off. Now I did do some grocery shopping in addition to working on our wedding photos, but the main event of the day was:
Krys and Budaj's Excellent Adventure!
The day started off earlier than some might expect for a day off. I decided that it was time I hiked something. I've lived in Arizona a combined total of 14 years or so and I have all these beautiful mountain ranges I take for granted at times. So, I packed a backpack and loaded Sir Budaj into the car. Now, I chose him and him alone because Annie doesn't like to walk long distances, when Gracie gets skittish, she bolts and it frightens me, and Sasha (who we're dog-sitting at the moment) is huge and pulls on the leash. Budaj is calm so I wanted to try it out.
Budaj wasn't particularly thrilled to be in the car this morning. He was really nervous the whole drive. We think he must have assumed I was taking him to the pound...this makes sense since he was probably a stray most of his life and didn't have any fun car ride experiences. We drove to Piestewa Peak, also known as Squaw Peak. Recently I have learned of the controversy over the name, that "Squaw" isn't such a nice Native American word. Anyways, we ended up hiking two trails--Circumference Trail and Nature Trail. Budaj was fantastic on the leash, didn't mind any of the people we ran into on the trail, the perfect little hiking buddy.
Here's some pictures of the day...
Momma and my boy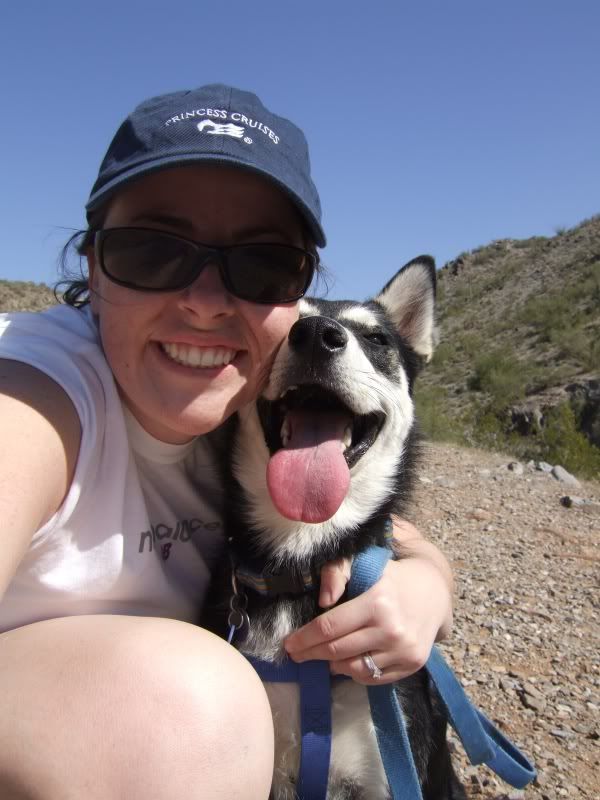 A profile shot :)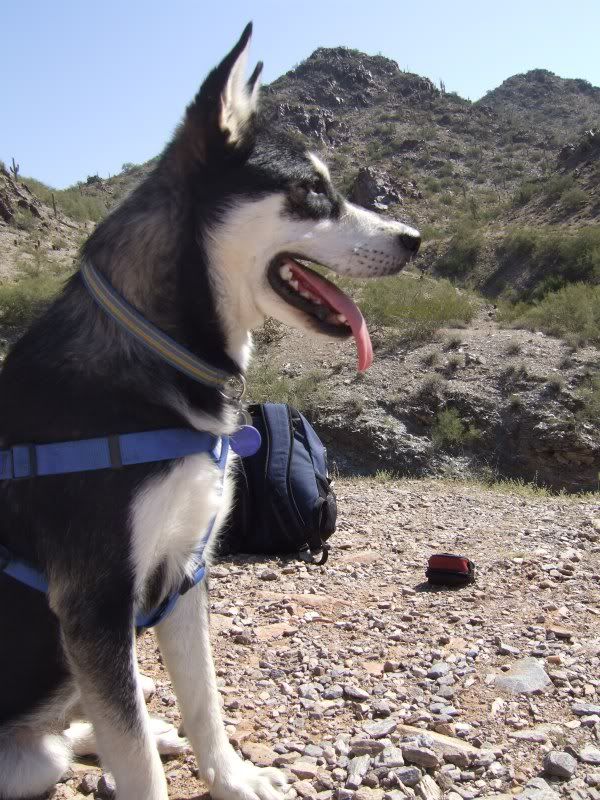 What a cutie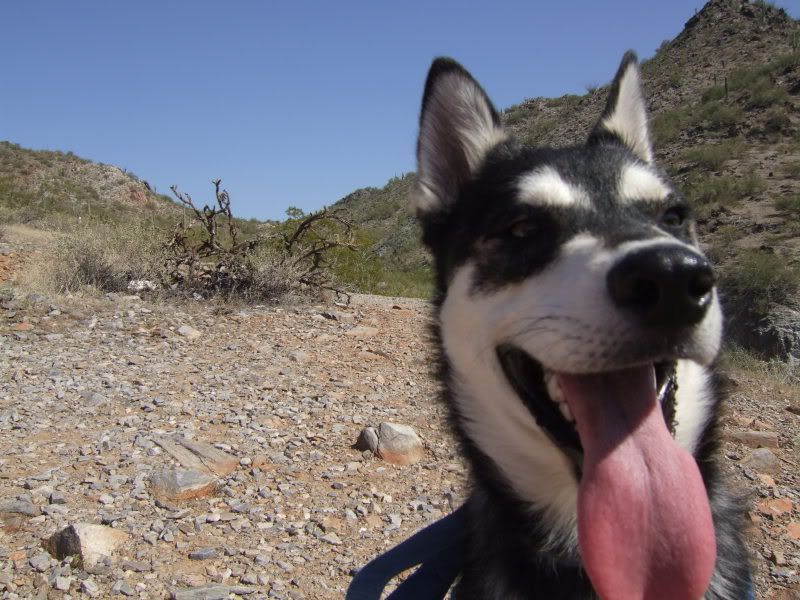 Budaj lead the way the whole time until the last mile when he got tired and stuck close to my side.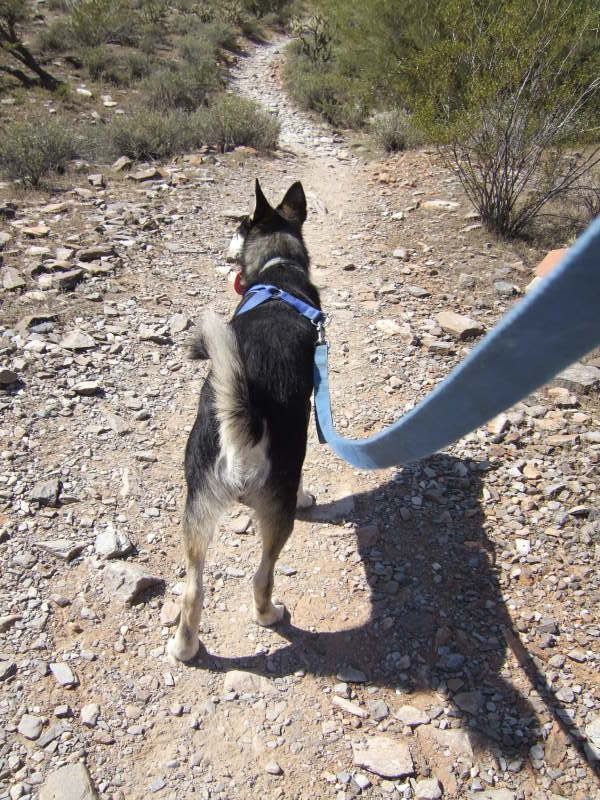 Looking East
and from a slightly lower elevation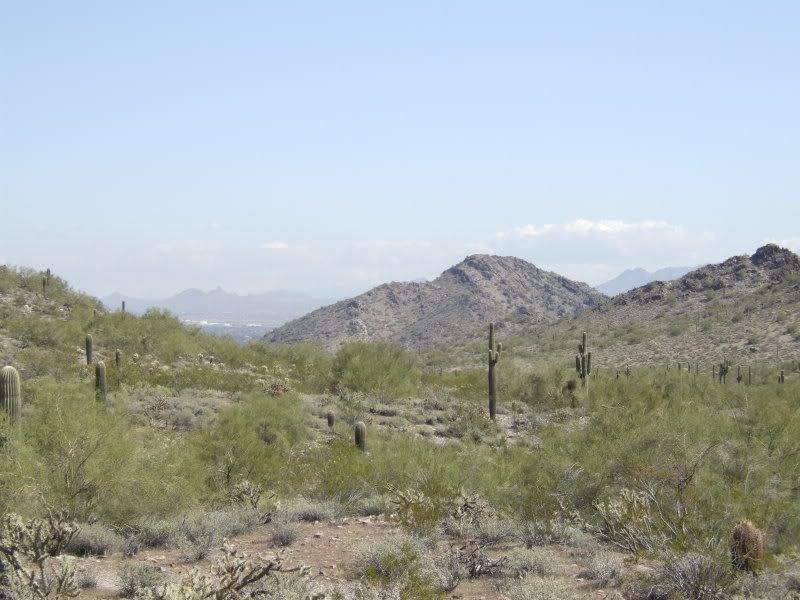 Looking toward downtown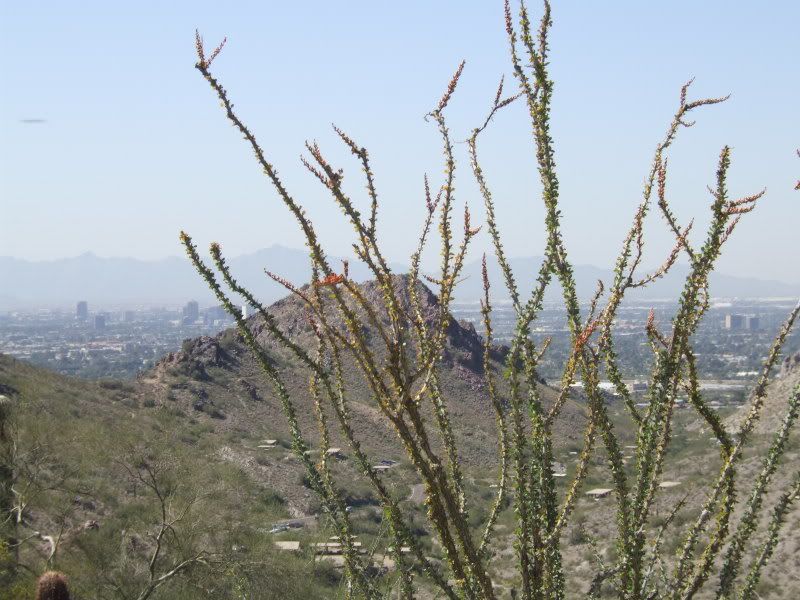 We ended up hiking about 4 miles. By the end, we were very excited to see the parking lot. I loved being outside and it was such a perfect day for it. It was 60 degrees when we got there and 66 degrees as we left. Not a cloud in the sky.
Can't ask for better than that. I definitely want to hike some of the other trails and the other mountain ranges. Arizona is such a beautiful state. It really is.
I definitely needed today. It was a much needed break from the usual day-to-day routine. I realized today how important that is.
"Life moves pretty fast. If you don't stop and take a look around once in awhile, you could miss it."
Oh, and by the way, Budaj was MUCH happier on the drive home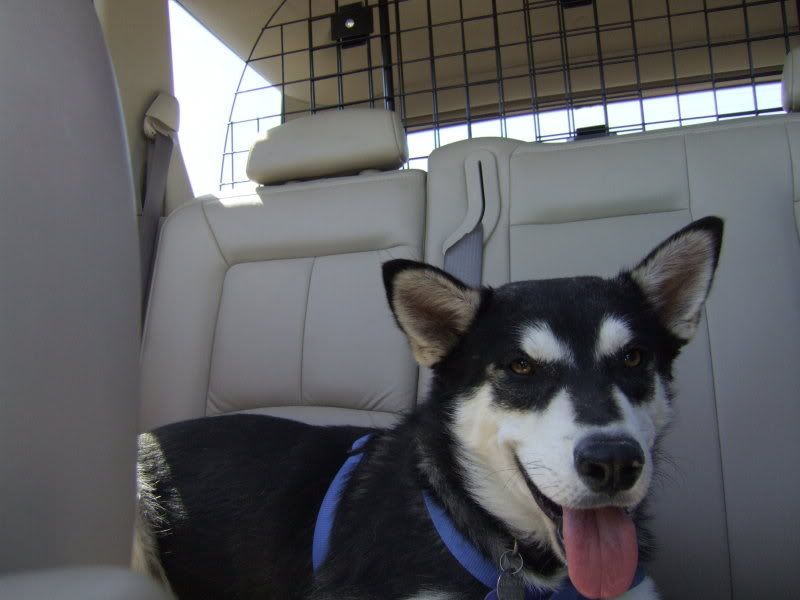 and he was exhausted for the rest of the day and night :)